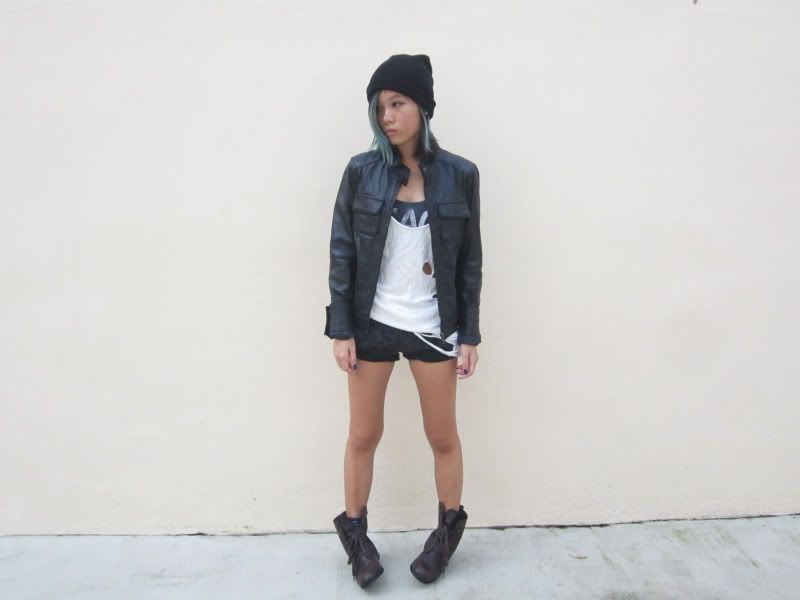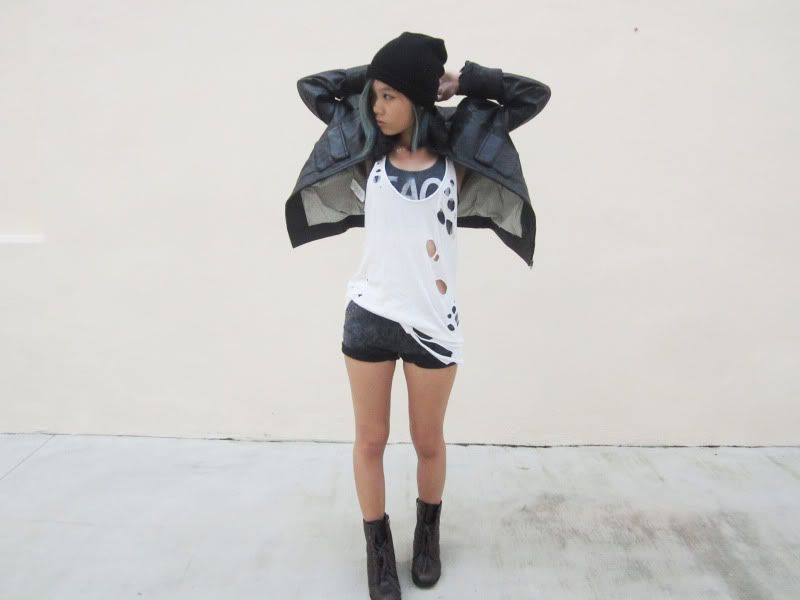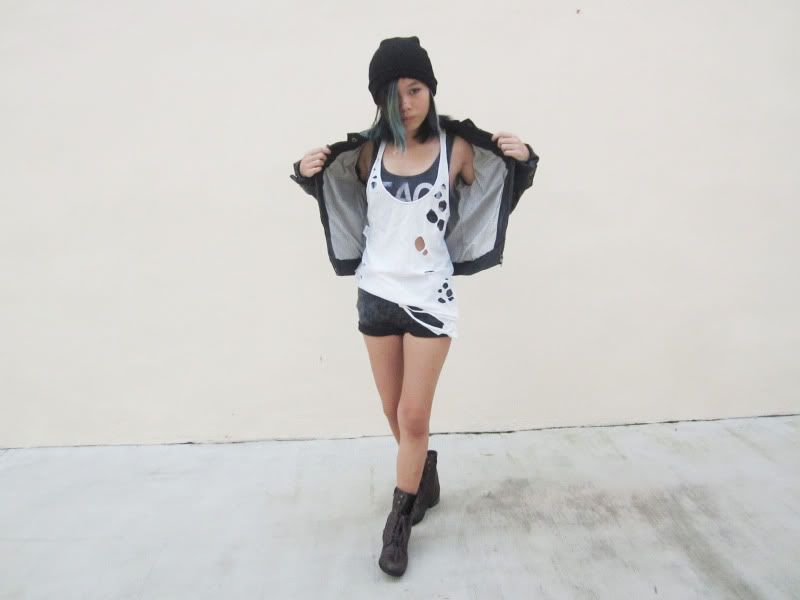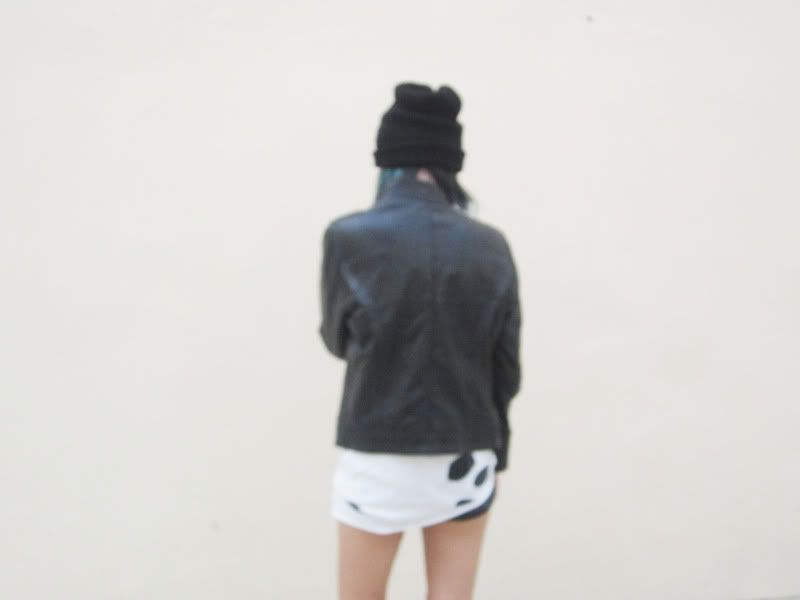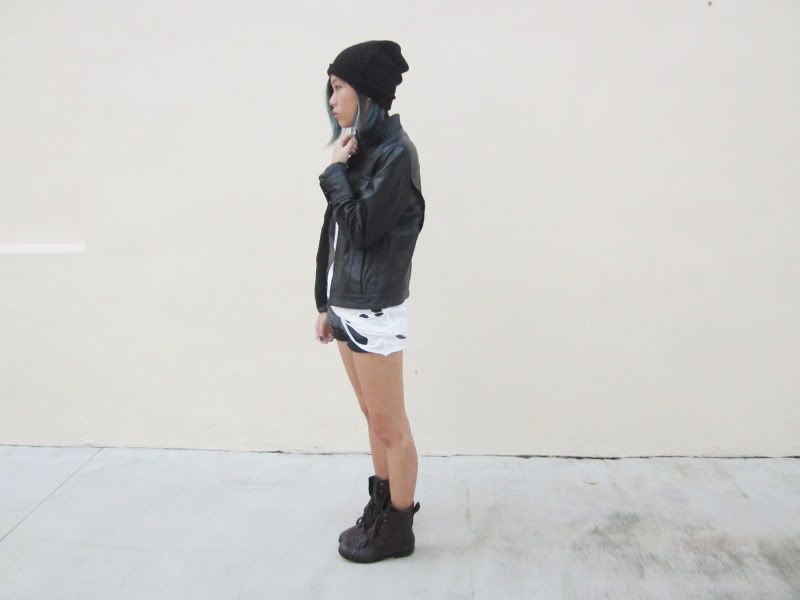 ( Leather Jacket/Mango, Peace barlet top/Topshop, Ripped tank top/Forever 21, Acidwashed shorts/bugis street, Brown boots/Forever 21, Black beanie/FEP )
Leather jacket my dearest surprised me last night, loving how it look on me when I tried it the last time I was at mango. There was an intention to buy although I already own a leather jacket which is slightly too big for me. This jacket fitted alright and really grateful about it.
Waking up at 3am not where I'm suppose to be to get home as I'm not allowed to break that one rule that my mum wants it to remain that way. didn't get home till 5am with a full breakfast and didn't sleep till 6am.