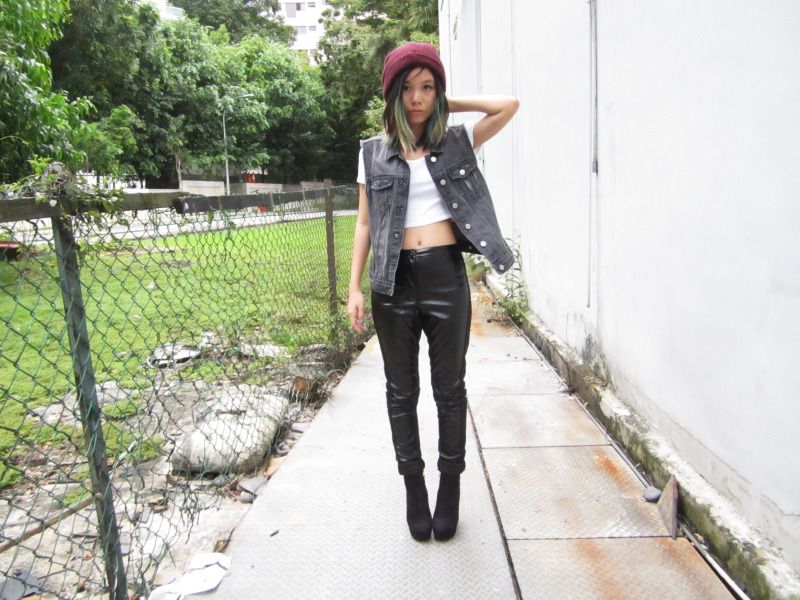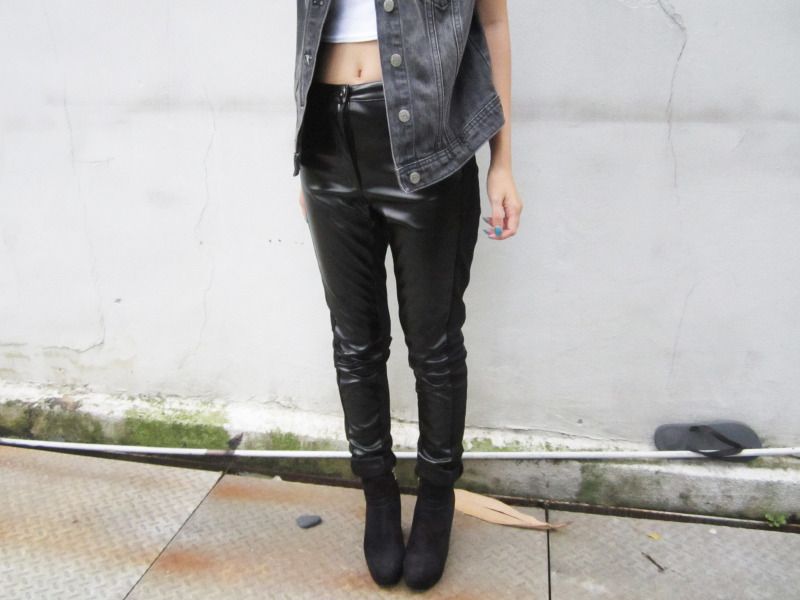 ( Beanie/Forever 21, Vest/H&M, WHite crop top/Topshop, Black Patchwork Skinny Leggings Pant/
Sheinside.com
, Jemma inspired Heels/shopskinned )
This has been in my draft for 2 hours, always lost for words when it comes to blogging. I simply don't know what to write. I don't really like recaps, nothing much personal and I'm a bad writer too. Besides finding this really small area that I really like at a corner...to snap some decent photos, I guess thats about it.
Oh yes!
I was keen in getting a pair of leather pants so Thank you
Sheinside
for sending me a pair. I took a while to wear it out as I've been really lazy. Today's weather is alright for me to wear them out and I did, for a walk down town.
Also, get a 20% discount by entering coupon code ly20 at checkout at Sheinside!
expired May 30. Enjoy shopping!