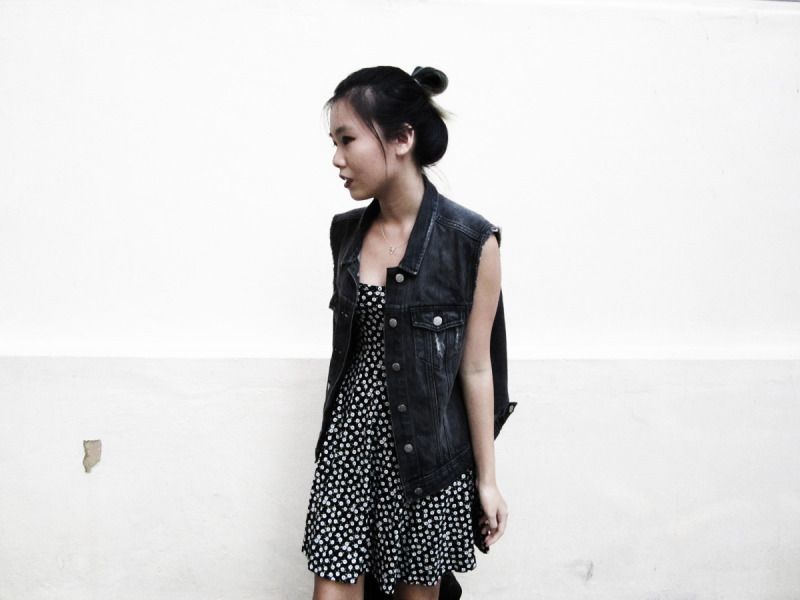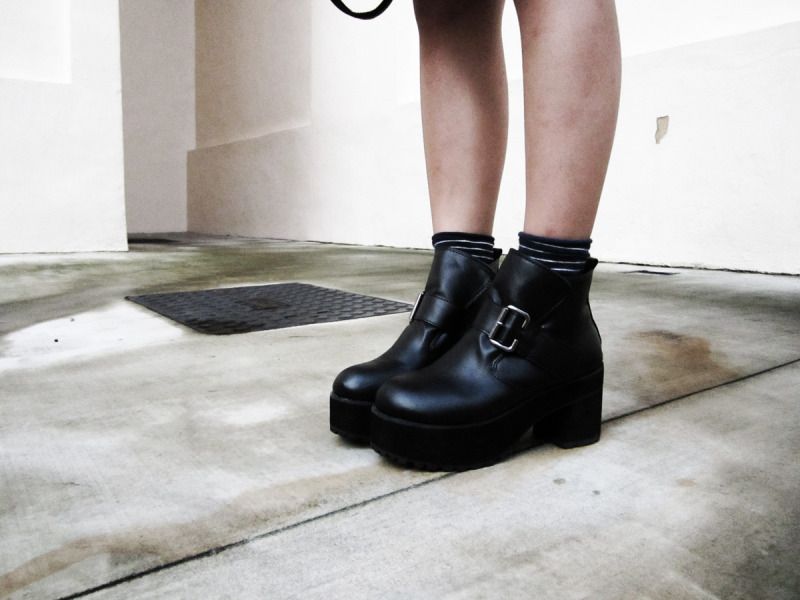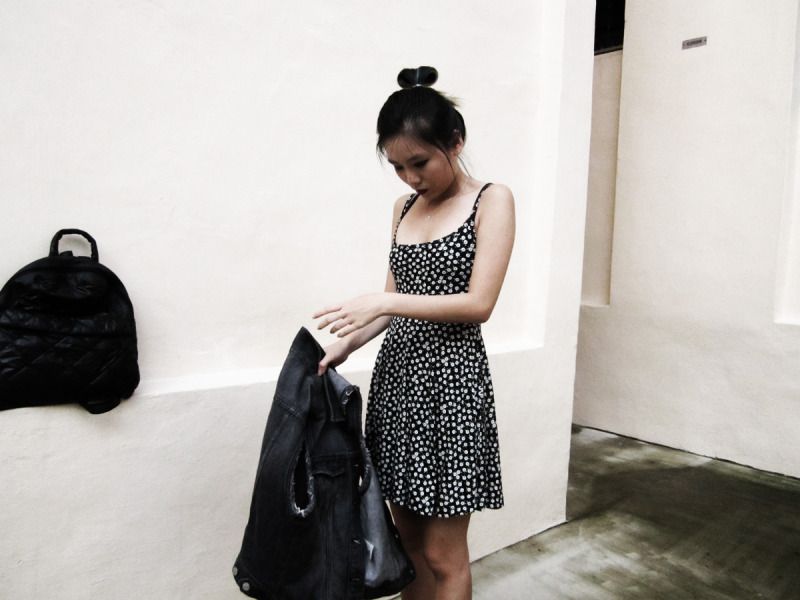 ( Denim Vest/H&M, Floral Black Dress/H&M, Black boots/Ebay, Backpack/Topshop )
This boots are the sweetest, and a little dangerous, from my dearest who knew I wanted a pair of chunky boots. The reason for the danger part, this pair is slightly big for me, which is already the smallest pair, which I have higher chances of breaking my leg if Im not careful.
Im a little naggy tonight, so here is the reason for the title as well. Besides my recently love for white flowers on black, also it came from an awesome cover of
Rue's Lullaby by Adrisaurus
. Also this outfit is my current obsession of this month, shown in the
polyvore
I made this month.
and FINALLY, I was having a nice chat while the photos are taken behind my house, about plans for tonight, which ended to up having dearest and I FIRST midnight movie together and it just had to be, Avengers. Not a big fan of the movie, especially the heros in there, but. Dearest wanted too, and I don't mind action movies. So Im heading to bed after a nice shower and, its 230 in morning.