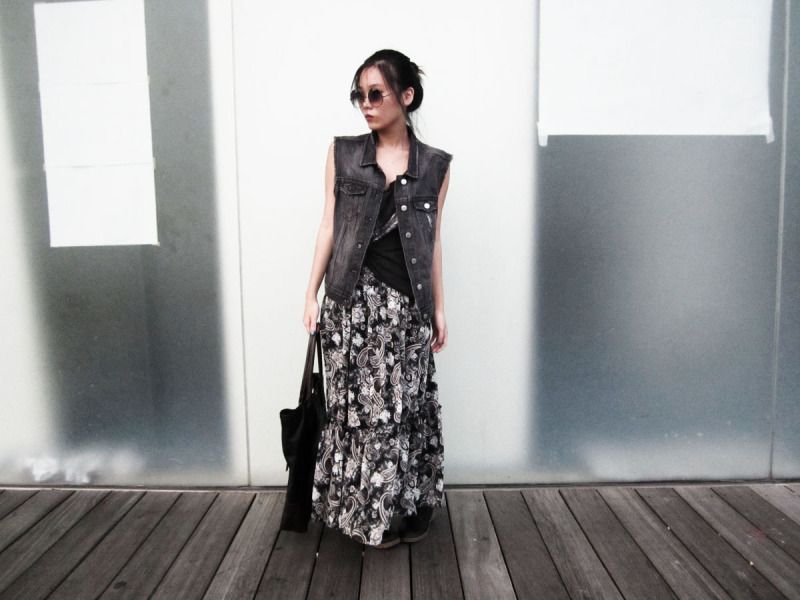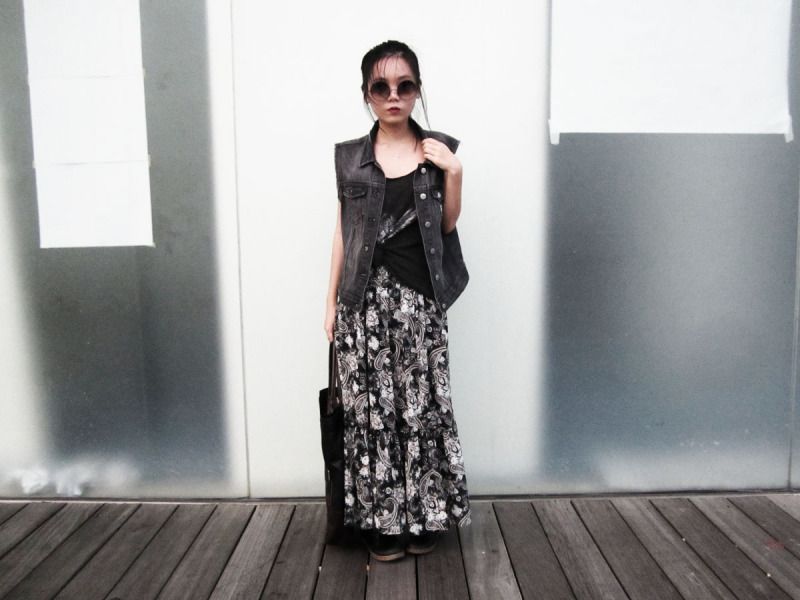 (Tanktop/Topshop, Denim Vest/H&M, Paisley Skirt/Forever21, Bag/topshop. )
This is random, like really random. Anyway, I'm back to wearing-everything-with-a-vest now, especially skirts and dresses. I like the knotted-top-over-the-skirt thing too. I'm actually very happy with this, really random outfits. Though I think I need a new lip colour.
Though its holidays, but I'm jobless and I really really need to get an internship asap. Other then that, mothers' day is coming too. and...getting things sort out... but all I've been doing is... lazing around at home for, a week, just doing nothing, at the corner of my bed, with my mac accompanying me. Come to think about it, I've no idea what I have done, besides going out once in a while to get my meals settled or to watch some tv. Going out today probably made me feel like I'm getting to know the world again. Maybe, but nah, not happening.