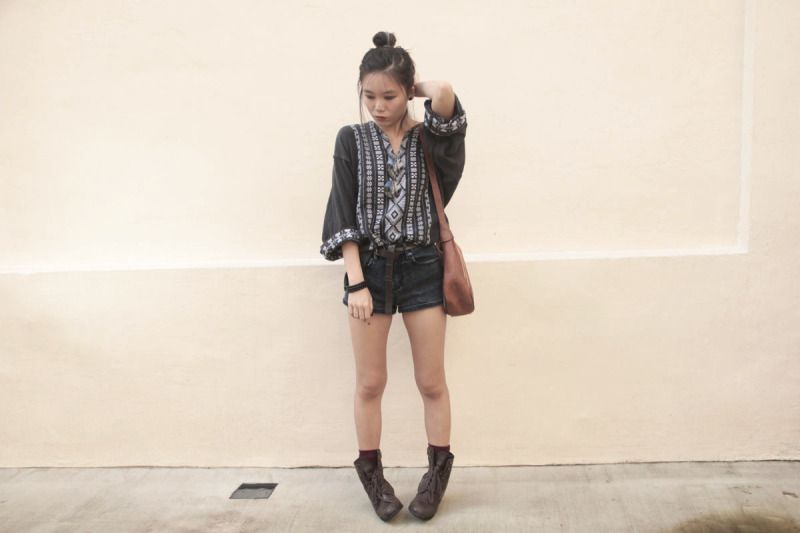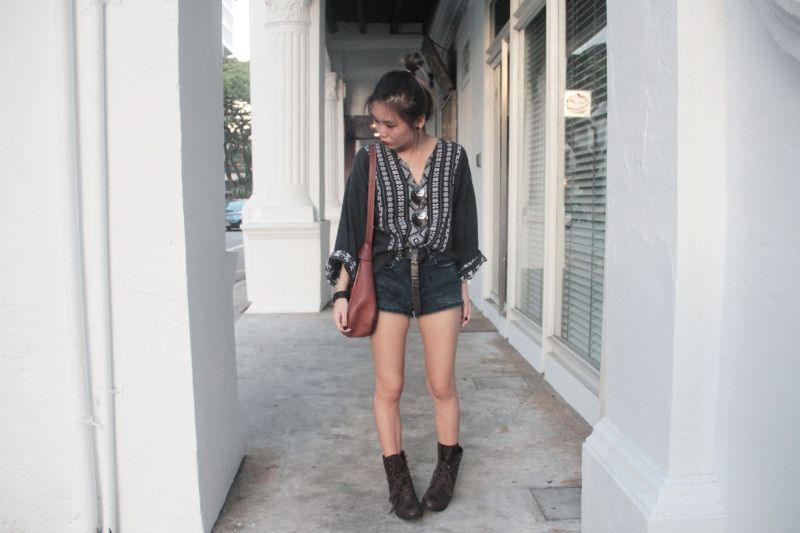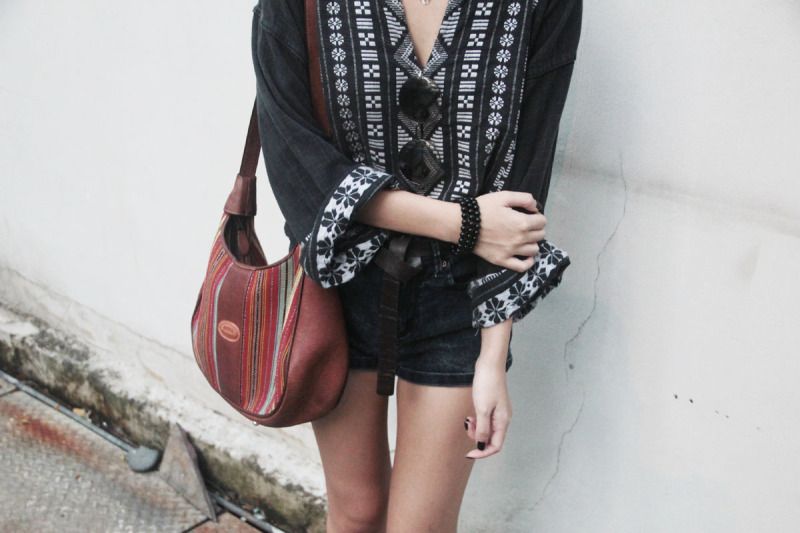 ( Vintage Blue Dashiki Blouse/
shoptunnelvision
, shorts/Forever 21, Boots/Forever21, Vintage Purse/
shoptunnelvision
)
Not only
shoptunnelvision
has fantastic lookbooks and amazing pieces, their service is equally excellent as well! So far I've made purchases from them 3 times and I'm always satisfied with it. The 2nd time gave me a lot of problems as paypal does not recognise my address, the girls behind
shoptunnelvision
replied my emails as quickly as they can, giving me solutions and ended up with giving me a separate invoice to pay. Really love to thank both
Madeline
and
Brit
for being such wonderful people.
This blue Dashiki Blouse was bought cause 1. Madeline has it. 2. It was one of Madeline's
looks
that I love. 3. it was a SALE+50% OFF! Also, I bought this Vintage purse just in time for my beach plans this weekend. So thank you again
shoptunnelvision
for being so amazing.
2 things I want to mentioned before I leave you hanging.
1. As i mentioned, I will be going to Resort world sentosa to spend my coming weekend and Im not really done packing.
2. I got my hair dyed grey.