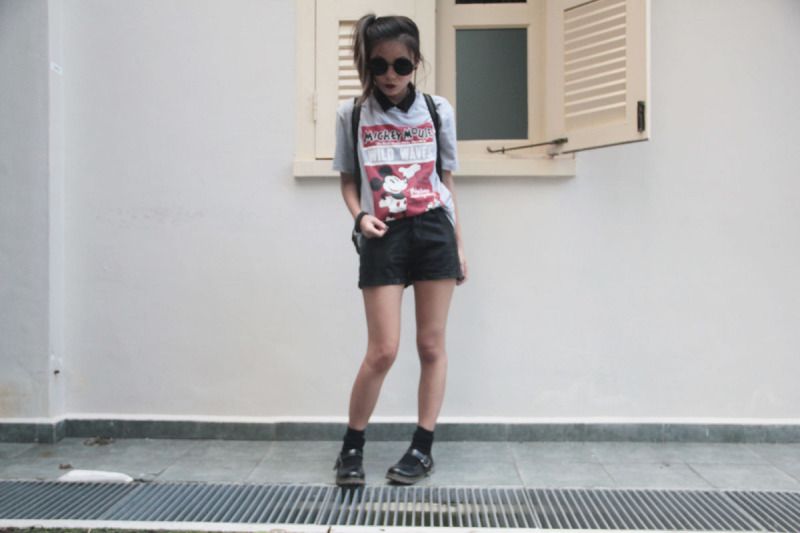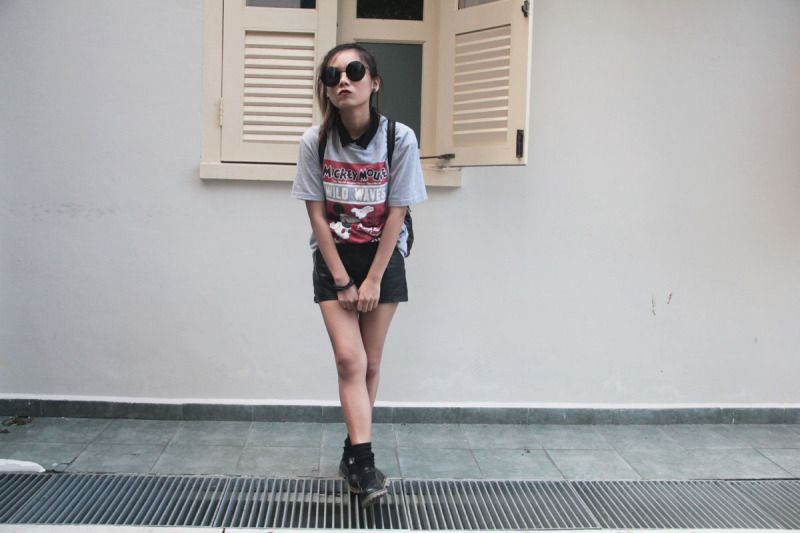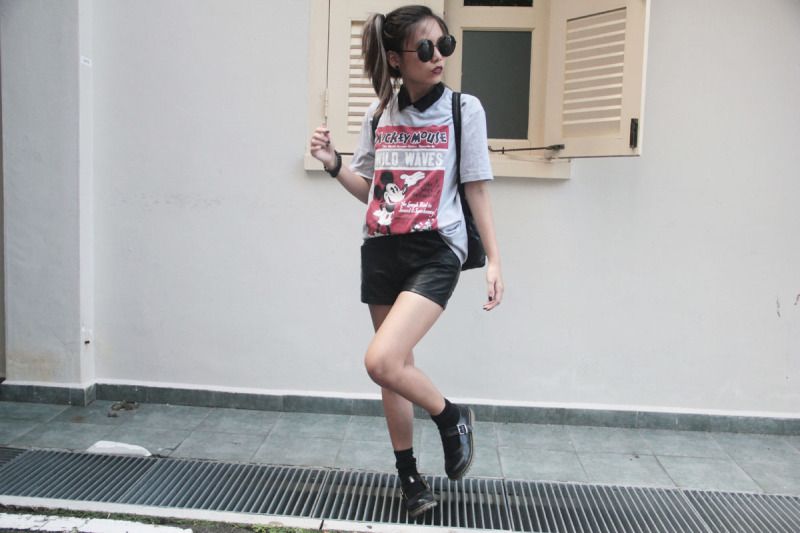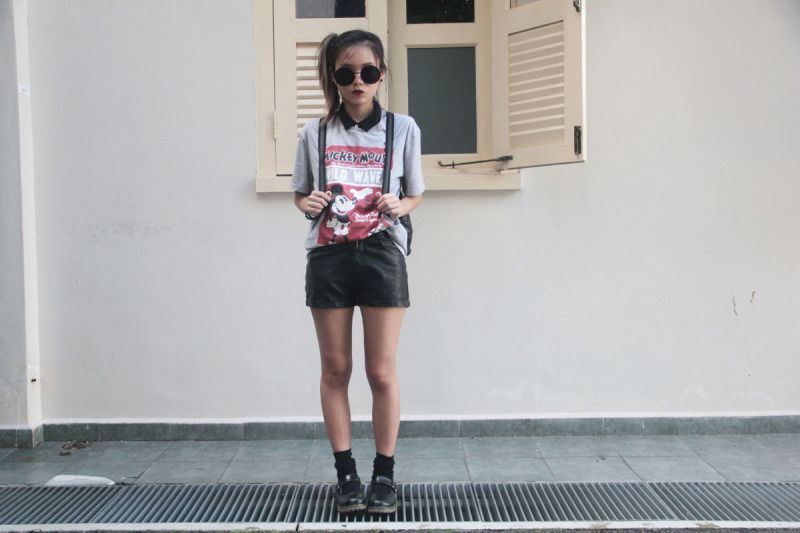 ( Collared shirt/editor's market, Mickey mouse shirt/Malaysia, Leather shorts/online, Maryjanes/Bugis street, Backpack/Topshop )
I literally flipped out half of my closet to get this outfit on, when my sister and I are having a short lunch together with a little photo taking session. It was difficult as I had a really fickle mind today and we had limit amount of time together.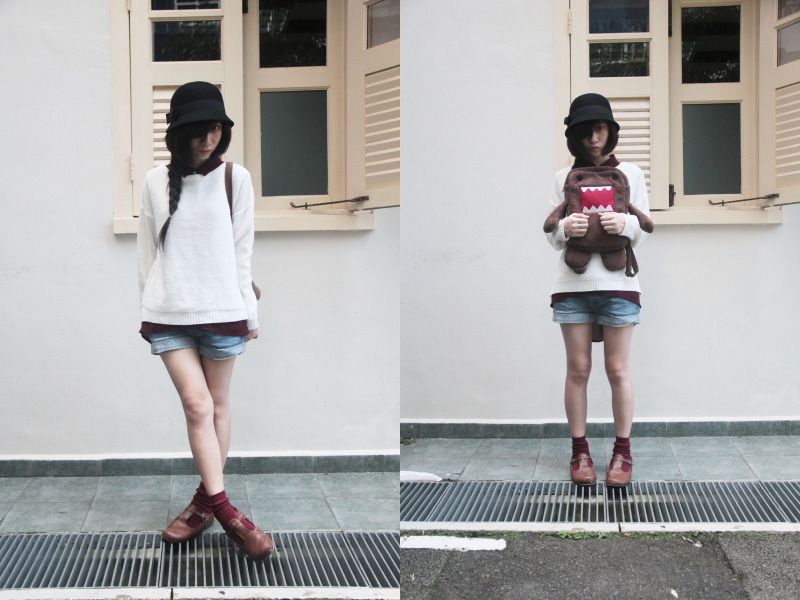 ( Collared shirt/editor's market, sweater/zara, Shorts/unknown , hat/forever21, Maryjanes/bugis street, Domo Backpack/thailand )
Here is my sister, Liling from
purple-icingsugar.blogspot.com
, which she just started recently. She isn't much of a blogger or anything so this is going to be her 2nd post, which is just another style dairy for her. Stop by her
lookbook
in as well.