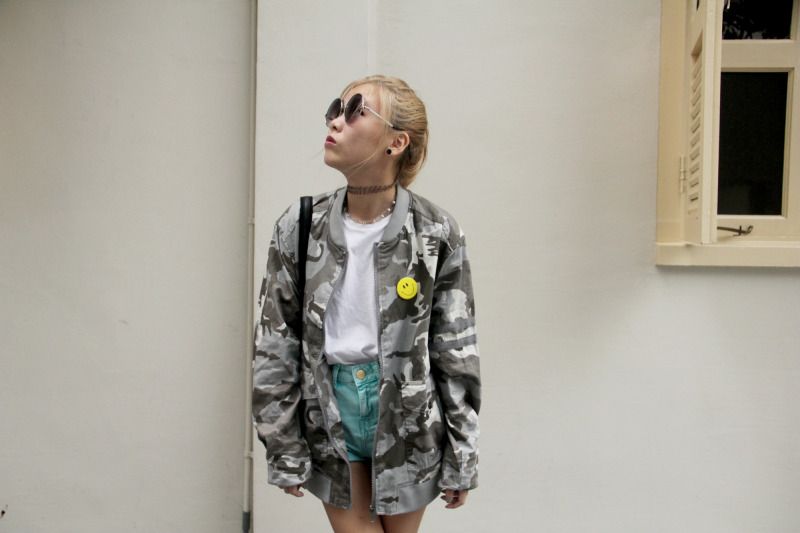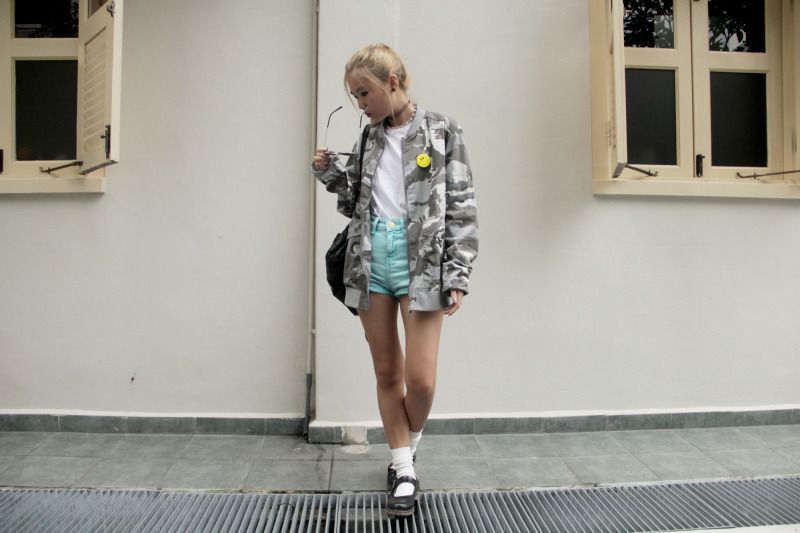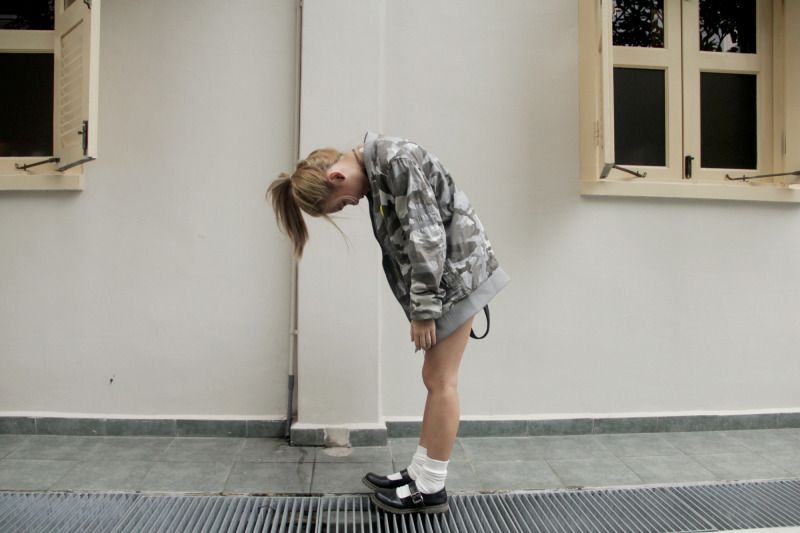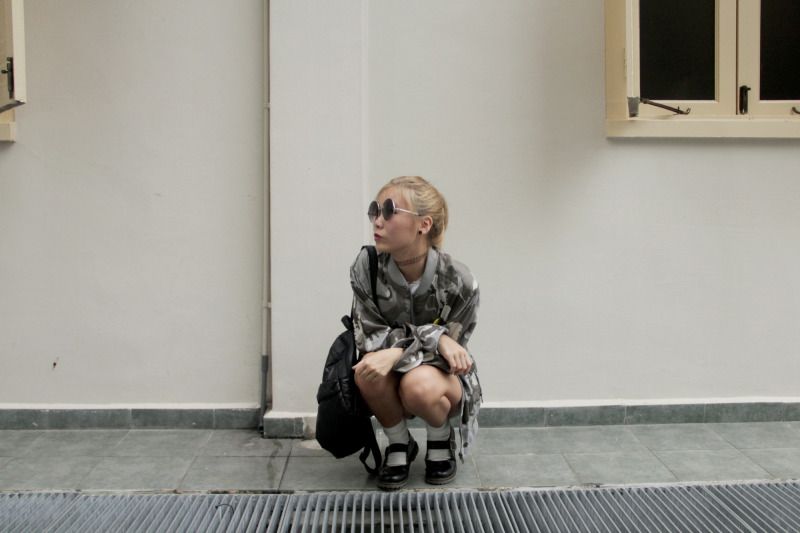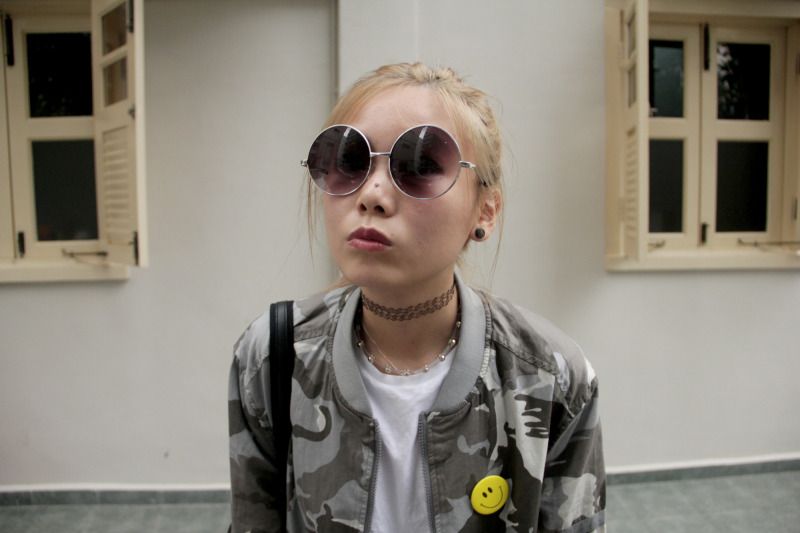 ( Grey camp jacket/F21, white tank/cotton on, Shorts/Topshop, Socks/uniqlo, Maryjane/bugis street, Silver Rim Round sunglasses+Tattoo Plastic chokers+smiley badge/Costume shop, Transparent studded bracelet( wore as chocker )/shopskinned )
SO MANY THINGS PILED UP. Usually, don't label so many things but, got a bunch of goodies over the long weekend. One of the goodies, is this silver rim round sunglasses. Had doubts of my love for it, as I usually prefer a black rim-ed one, but guess the love grew and I bought it without hesitation, a long with my other goodies you see.
This GREY CAMO, is one of the unexpected clothing I would ever buy as I mentioned to many before, I never really like the green camo parka jackets. Somehow, this was the only jacket out of the entire section that I was attracted to and boyfriend, who doesn't fancy green camo too, liked it as well!