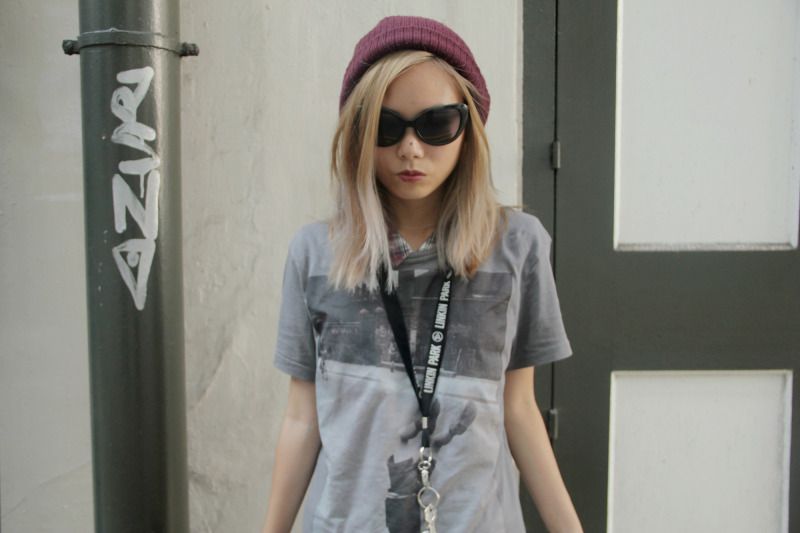 ( Beanie/Forever21, Cat eye sunglasses/H&M, Checkered sleeveless shirt/Topshop, Top/H&M, Sleeveless hoodie/H&M, Leather shorts/Zara, Boots/bugis street. )
HI IM BACK! Screw myself for being such a baaaaad blogger. For making up to it, I might try writing longer than usual .
( Cheryl always complain me not writing long enough :/ )
Alright, forgive me for taking a reaaallly long while, but first thing first, Hey, Im blonde! I didn't choose to g blonde but didn't expect myself to like this color either. So other than that, nothing much interesting though and here is the same old me again. This whole look ( Minus the hoodie ) was suppose to go with pants, but today's hot weather made me go into SHORTS MODE, so I had it hiding under my top, a top which I absolutely love the color and print, so yay me.
Also, when I was away for such a long time, I got really nice questions from people on formspring, which I really appreciate it! Thank you for taking your time to send me those questions, somehow believing that Im capable of answering your questions. So thank you!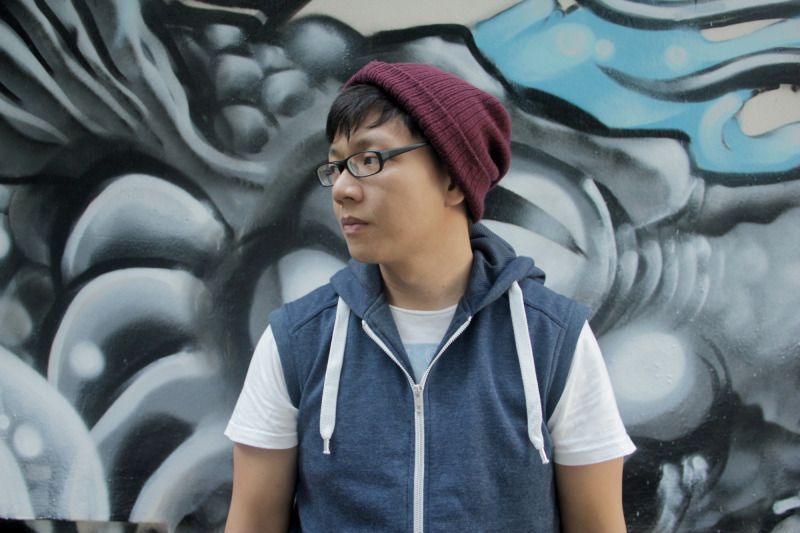 ( Sleeveless Hoodie/H&M, Top/cotton on, Shorts/Cotton on, Sneakers/Converse )
Few snap shots of dearest which is being such a sweetheart for taking so many photos for me today. The hoodie is making me even more attracted to him. Now, ending off with 2 shots of us.