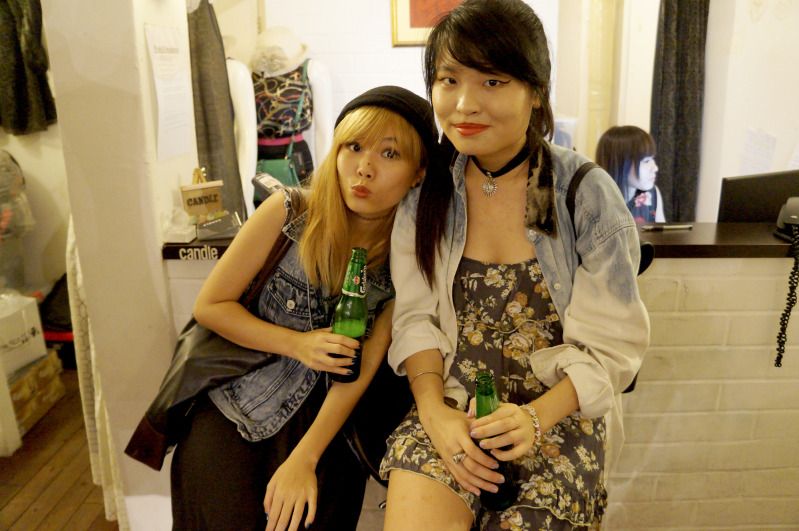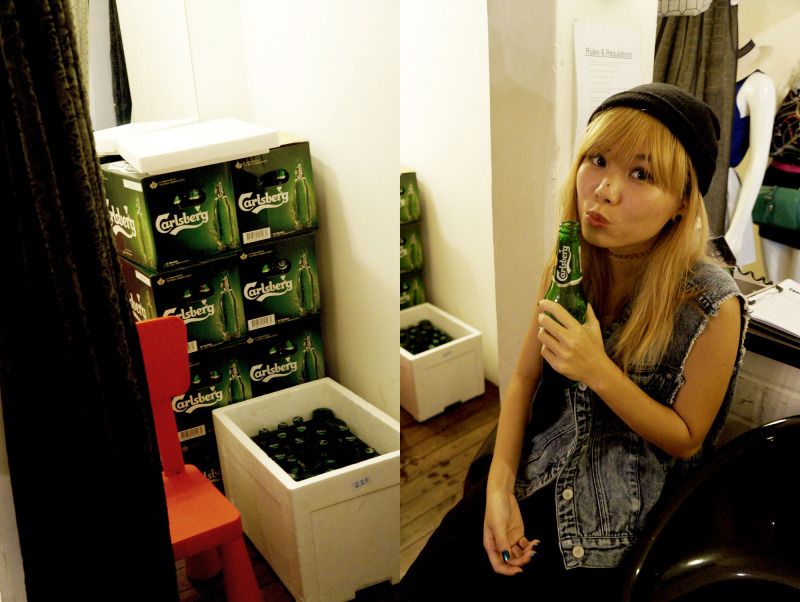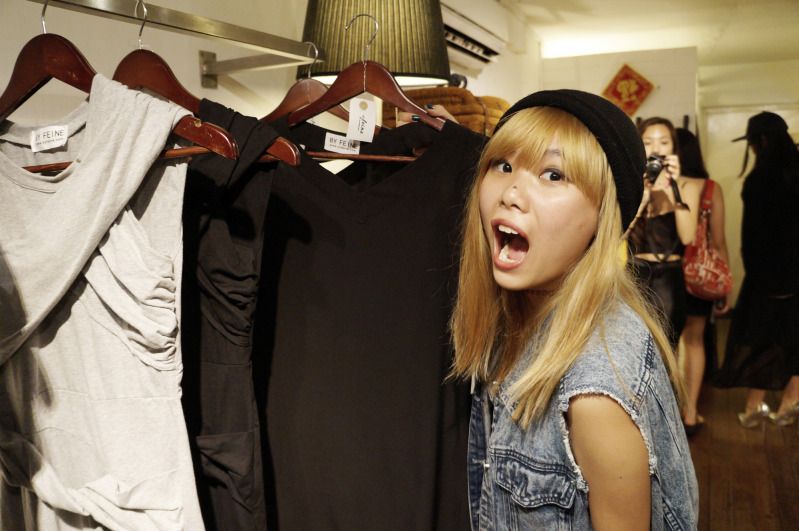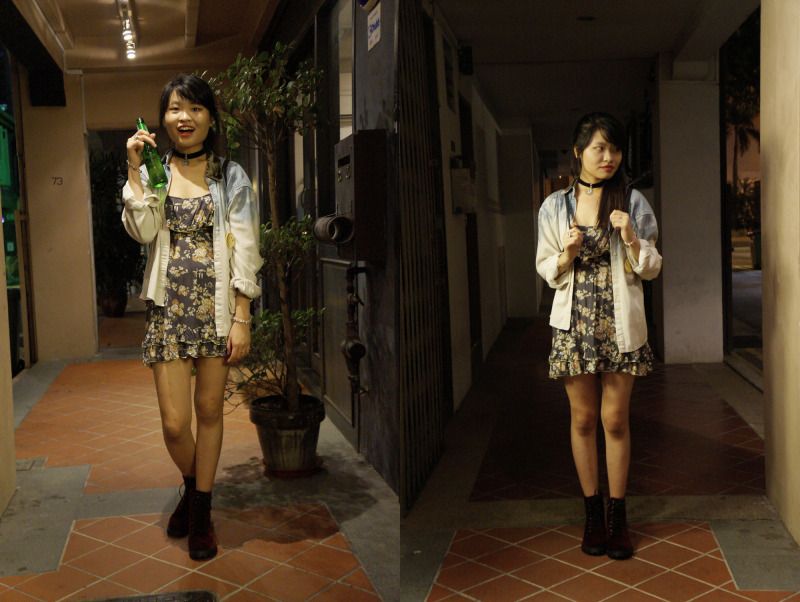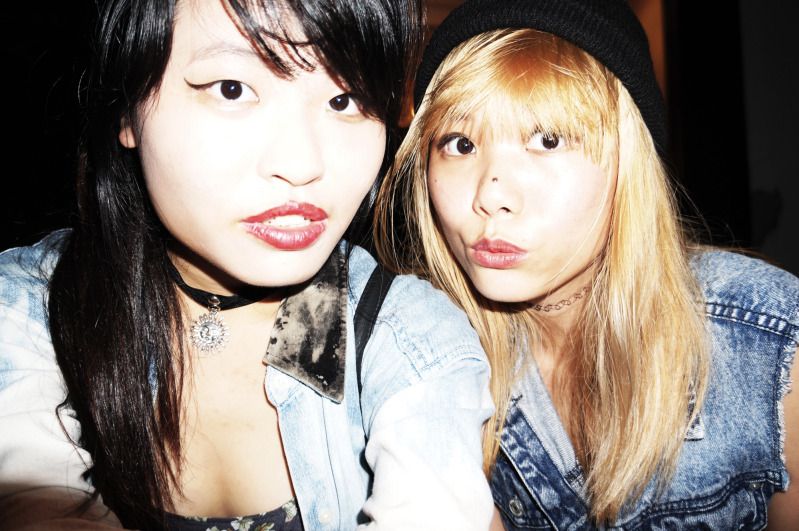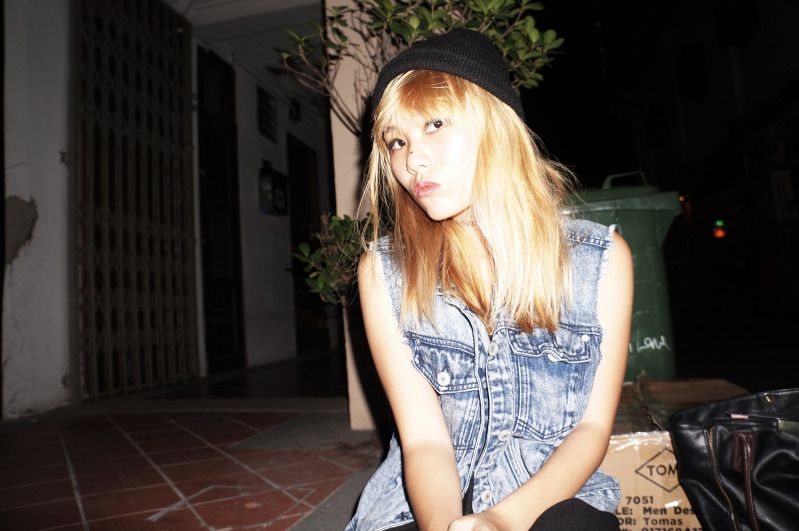 LY ( beanie/penisular plaza, denim barlet/topshop, skirt/f21, denim vest/topshop, platform shoes/
toxiccodeine
)
CHERYL ( Denim jacket/tunnel vision, dress/bugis street , backpack/fep, boots/H&M, Choker/taobao )
This is taking reaaaally long, and I'm feeling very .......... now because of certain things and ASSIGNMENTS. So I'm sorry for the spam of pictures of my faaaace, love to edit/minus/add certain pictures but I can't do it with my current mood now. and here, this is a pretty brief and quick post.
First of all, thank you
BY FEINE
for inviting me to their launch party at Bali lane. I think they did a pretty good job for the launch party. Other than the FREE BEER which I was pretty excited about, the products are really good ( REALLY! ). I got myself a pair of grey shorts to support them and they are definitely worth checking out.
Secondly, thank you
CHERYL
for being such a good company and amazing friend. Went there had a beer with her, walked around Haji lane and snapped pictures like crazy. and of course her awesome causal outfit just right for the night.
It was a fun night, and I wished it didn't had to end.